We are excited to announce the first major London solo show of works by Cornish artist Jonathan S Hooper, which will run at The Nine British Art from Wednesday 13th to Friday 29th November.
The thirty paintings in this show span the twenty-first century, dating from 2001 to 2019, to showcase the extensive output of an artist who is increasingly capturing the attention of the British art market. The exhibition builds on the success of a solo spring show at The Rock Institute, Cornwall.
Remarkable in his sensitivity to the elusive beauty of natural landscape, Jonathan S Hooper is a landscape painter who largely rejects representational depiction in favour of abstraction, above all allowing the experience and memory of a place, its colours and atmospheric beauty, to take centre stage in his work.
What results are paintings that present landscape as a process of interpretation and recollection, something which stands out in several paintings inspired by the artist's polaroid photographs. Distinctive white borders surround layers of oil paint and resin, scraped across coated aluminium panels. The borders recall the representative immediacy of the polaroid images, but what they frame is a memory, a richly colourful and emotive recollection.
Hooper's larger landscapes feature similar applications of paint, veils of colour which obscure and complicate an elusive underpainting. In each depiction of sea, land and air we find ourselves holding on to iridescent fragments of light, colour, and scenery, not ready to accept their retreat into the painting's layered surfaces.
To view the exhibition, click here.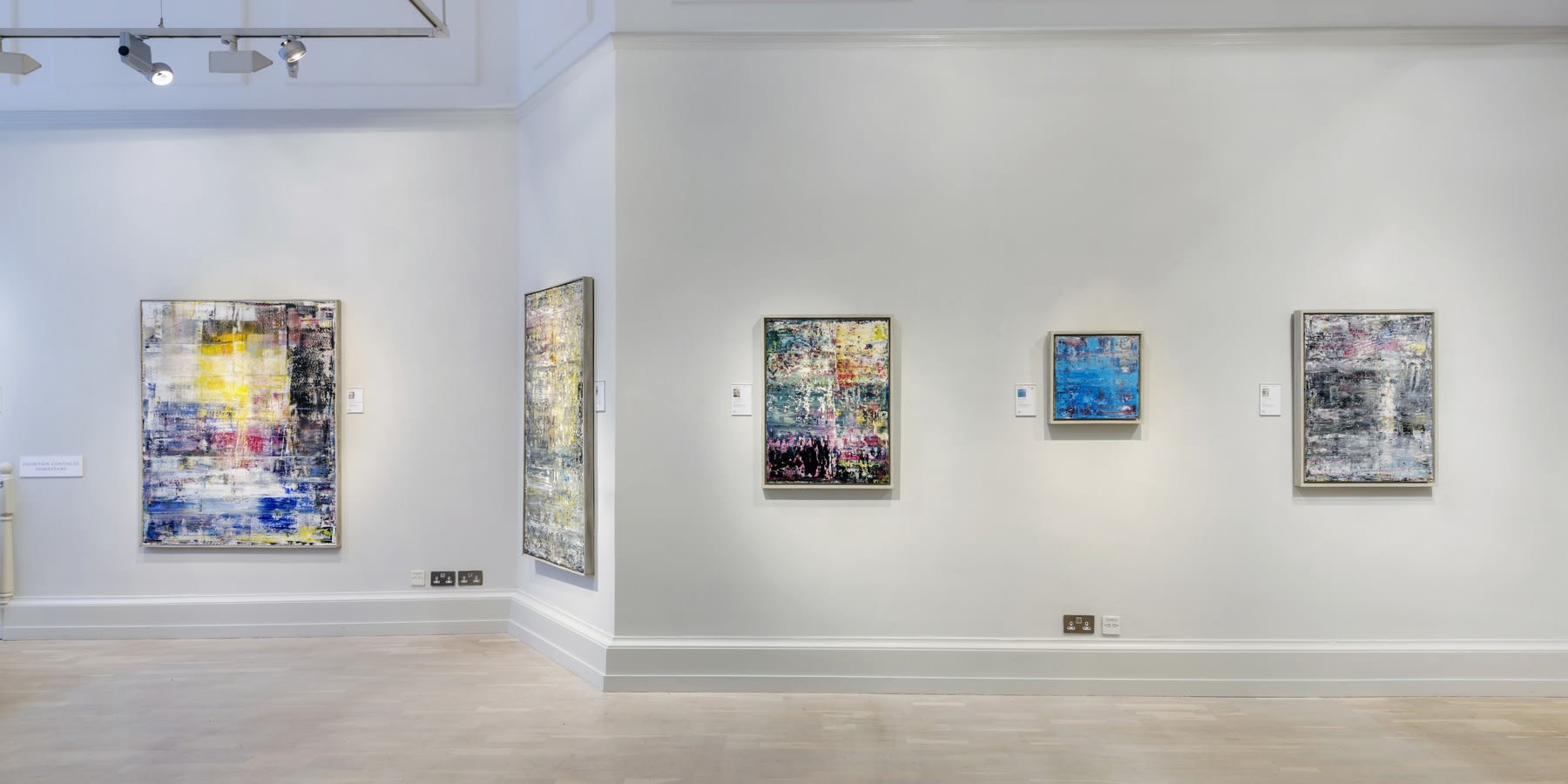 August 8, 2019